ENJOY 35% OFF!

Enjoy the massive discount on all non-subscription
Kombucha, Living Soda and Gut Lovin's Sodas

50% OFF MONTHLY SUB

Save a Massive 50% On Your First Two
Monthly Subscription Boxes! Valued at £29.99
Kombucha Cans
Hip Pop Kombucha cans are refreshing, delicious and fermented with gorgeous living cultures.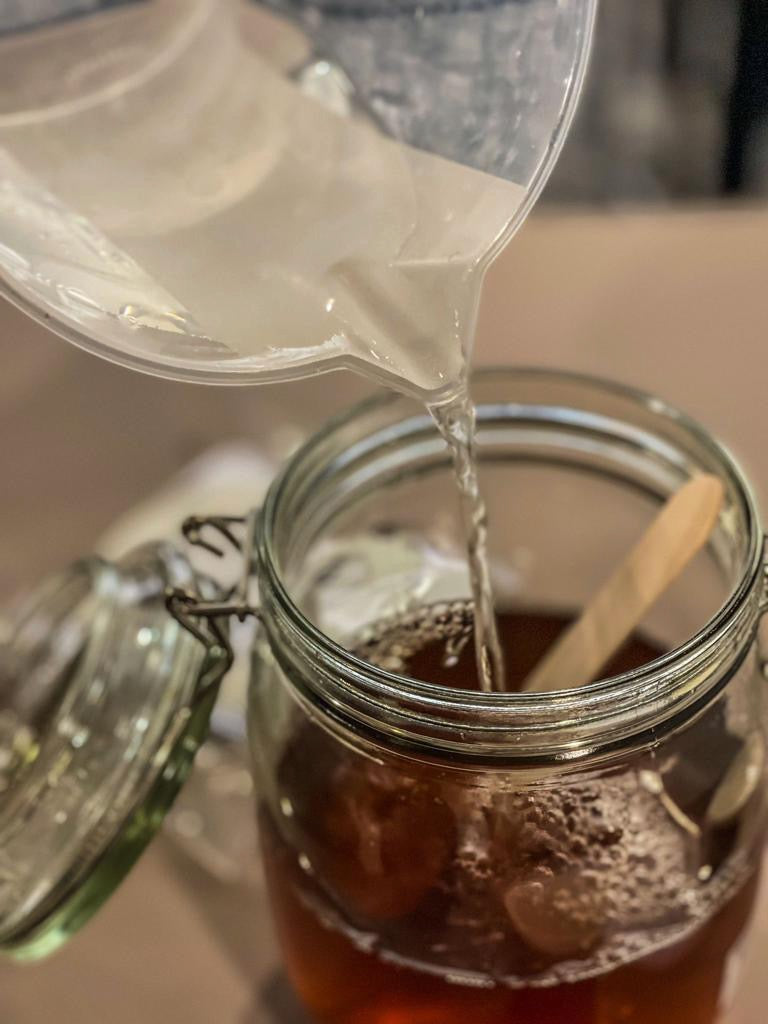 What is Kombucha?
Kombucha is a fermented tea that's packed with live cultures, vitamins, and other good stuff. It's a great alternative to boring old water, and it's also a tasty and refreshing option when you're looking to cut back on alcohol (or just want to feel like a boss).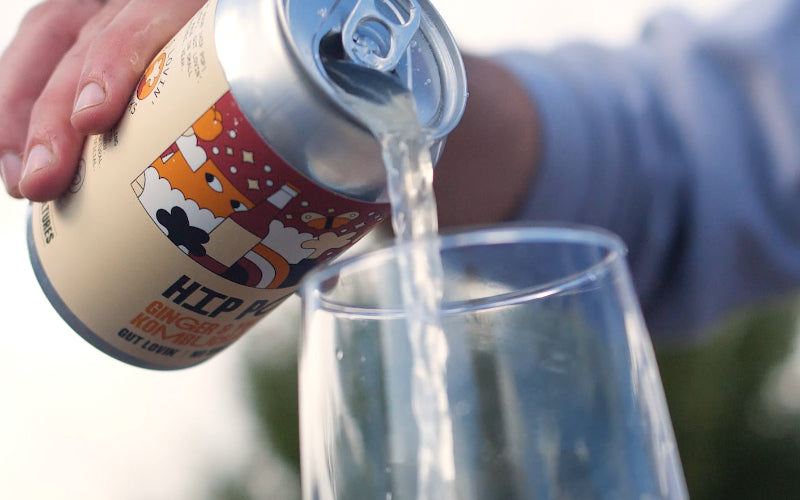 But what makes our kombucha different from all the rest?
For starters, it's vegan, lower in sugar, and made with no artificial sweeteners. Plus, it contains bacillus coagulans, a bacteria that's had huge amounts of study around gut health. In other words, it's the trifecta of tasty and health-focused. We want our drinks to taste good and do good!
Kombucha FAQs
There aren't yet any scientific studies that prove why kombucha is good for you so we don't know whether it's natural vitamins, antioxidants, organic acids or the living cultures that cause people to come back for more. Hip Pop is one of the only kombucha brands in the world that harnesses a bacteria called Bacillus Coagulans which has undergone rigorous scientific studies. You get these live, active cultures added to every can PLUS all the yet unknown benefits of fermented kombucha with all its other wonderful properties.
Unfortunately no. It's a bit like beer, wine or coffee, you get the mass-made stuff and then you get carefully craft-brewed booch. Hip Pop is brewed in a traditional craft way on a beautiful farm in Cheshire. All of the production processes are done internally at our brewery, from the brewing itself to the canning of the kombucha, and packaging and distribution of the drinks.
We use a small amount of cane sugar to feed the gorgeous Kombucha cultures. Any residual sugar is broken down during fermentation so it's easier for the body to process. Per 100ml, our Kombucha varies from 2.6g to 2.8g. To put things into perspective it's less than natural carrot juice. Natural Orange juice is around 8g and bottled smoothies can be as high as 18g. We never use ultra-processed sweeteners such as stevia or erythritol found in zero-sugar Kombucha.

Yes, our Kombucha is 100% gluten-free and dairy-free. It is made of 4 premium ingredients: loose-leaf green & black tea, cane sugar, our own in-house kombucha culture and subtly flavoured with fruits and herbs.
Yes, as we know that kombucha contains lots of known good stuff to support gut health and well-being: natural vitamins, antioxidants, organic acids, and living cultures. However, we aren't exactly sure why kombucha is good for you (as there hasn't yet been enough scientific research into the benefits of kombucha).
Yes, like all fermented drinks and food, our kombucha contains trace alcohol. But it's so tiny that it's classed as non-alcoholic (below 0.5%).
Yes, caffeine is metabolised during fermentation so it contains 1/3 caffeine of an equivalent cup of tea.
Yes, although kombucha has a low alcohol content, it is considered halal because its production is a by-product of a natural fermentation process. In fact, most fermented food and drinks are halal so long as they don't contain over 1.2% ABV - at which point they are considered alcoholic.
Kombucha is slightly sour, a little bit tart and can bit a little bit sweet. It really depends on two things: Who is brewing the kombucha, and what flavours they are adding to it, but these flavours can typically be floral, herbal, or fruity notes.
Yes, our kombucha is safe to drink when pregnant, but it's always a good idea to check with a doctor first, especially if you have any medical conditions.