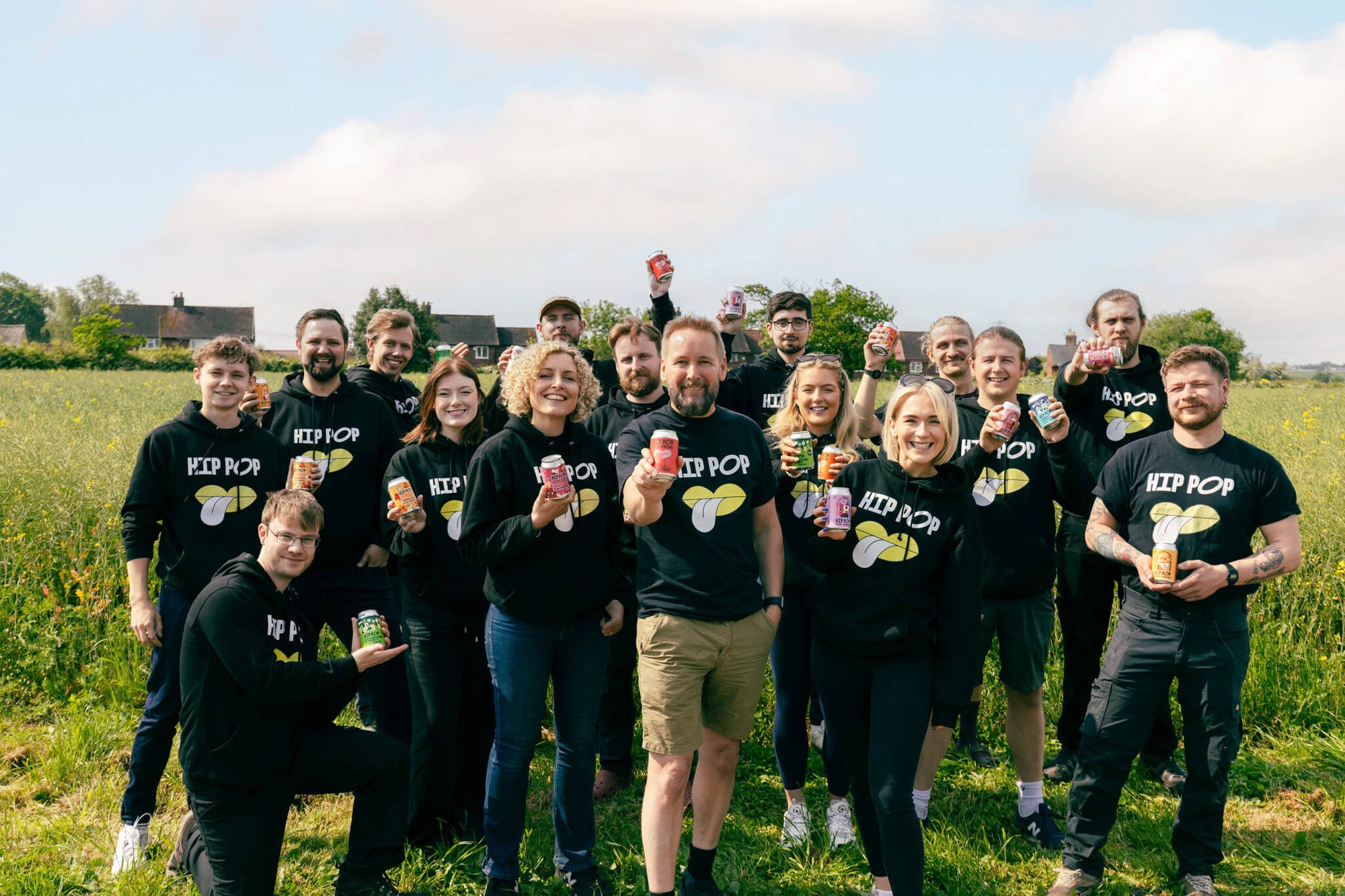 The Company
Multi-award winning Hip Pop® creates exciting gut lovin' drinks on a gorgeous National Trust farm and started due to one of the founder's gut health issues.
Taste Good

Brewed by professionally qualified brewers & taste tested by BBC's Kate Goodman & her team of drinks experts.

Do Good

Plant-powered & gluten-free - all Hip Pop drinks uniquely contain living cultures scientifically proven to support gut health.

Look Good

Designed by an award-winning creative agency & are the highest rated gut drinks brand on Trustpilot, Google & Amazon.
Hip Popportunities:
Based in Dunham Massey (Manchester) we are a fantastic team of 18 go-getters.
Our products include award-winning Kombucha, CBD Kombucha and Soda ranges.
You will be joining at an exciting time, when Hip Pop® is experiencing rapid growth and with brilliant advisors and board members on the journey with you including Juliet Barratt (Founder of Grenade) and David Morris former CEO of Tesco Central Europe.
We already have a presence in 1000s of independents and also Sainsbury's, Harrods, WeWork, Booths, Microsoft, Bloomsberg, Manchester United and LinkedIn.
Brewer
Be a Force in the Brewery and a Key Part of Our Growing Team!

You will be joining us to create an immediate impact and be responsible for helping produce the best kombucha and soda possible.