Careers at Hip Pop Kombucha
Digital Marketing Manager

Are you data-driven and passionate about formulating marketing strategies that fuel business growth? Do you want to inspire and thrive in a growing team? Then read on...

Hip Pop® is multi-award-winning consumer brand with a super loyal audience of raving fans and we're investing heavily in digital marketing, creating an incredible opportunity for someone who is ready to help us accelerate growth!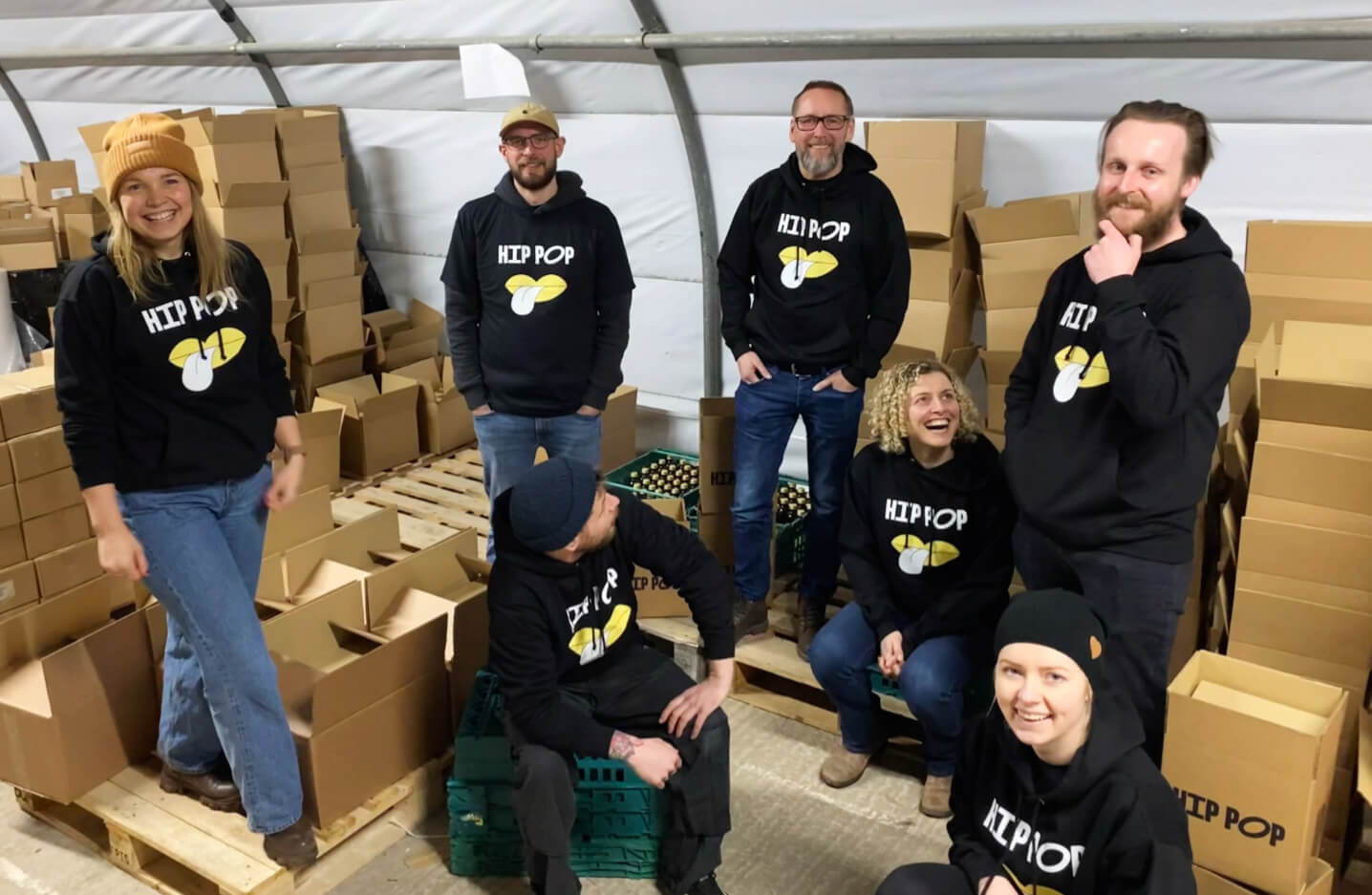 THE COMPANY
Based out of the new uber cool Diecast Development Hip Pop is redefining the functional drinks landscape by craft brewing mind-blowingly tasty gut health drinks.

Off-line, we're flying and stocked in over 600 independents in the UK and in 29 states in the US. We're also stocked in some amazing retailers such as Booths Supermarket and Harrods plus cool workplaces such as Linkedin, WeWork and Google.

In 2021 we went online and generated close to 10,000 new D2C customers and hundreds of monthly subscribers. Having recently completed a round of investment, we're ready and positioned to accelerate that growth substantially.

Our products include award-winning organic Kombucha, CBD Kombucha, Living Sodas and we're working on many more exciting new lines.

Some of our investors and advisors who massively believe in the brand include: Juliet Barratt(Founder if Grenade Healthy Snacks), David Morris(Former Tesco CEO) and one of the founding members of Innocent Drinks

THE ROLE
As the Digital Marketing Manager, you'll be responsible for
Here are some of your key responsibilities:
● Overall E-commerce growth and retention strategy




● Digging deep to help us understand who our best customers are and what motivated them to choose us




● Using customer and wider market data to develop our digital communication roadmap from consideration to conversion phase, planning funnels, content and audience strategies across channels




● Overseeing all performance marketing with a focus on Google Search, Shopping, Paid Social, Affiliate, Display & Video


● Managing all digital metrics including but not limited to revenue, gross profit, conversion rates, average lifetime values, custom acquisition costs
● Identifying gaps in the team and creating a plan to fill them


● Scaling the digital business globally
You'll also be involved in the recruitment process and liaising with external freelancers and agencies.

YOU

This isn't a passive role where you rely on direction from others. You need to be the "Driver", passionate about growth. Your attitude and values are the most important aspect of joining our growing team and fitting in so here are some of the characteristics you will need:


● You're passionately curious




● You communicate freely and openly




● You live for innovation




● You get sh*t done




● You have your team members' backs




● You're ready to roll your sleeves up whilst we build the digital team around you
You'll also need the following experience/aspirations to be able to hit the ground running in this role:
ESSENTIAL:
● Meticulous attention to detail, data-driven, and cool under pressure with a head for numbers




● Ability to think strategically about the relevant consumer touchpoints and how this influences the marketing message


● A strong track record of planning and implementing marketing funnels delivering measurable ROI
●

At least 2-years of hands-on experience in at least one of the following:


- Paid advertising (PPC)
- SEO
- Conversion Rate Optimisation (CRO)

NICE TO HAVE (but not essential):
● Experience with Native Ads platforms, Affiliates, Influencers or any other paid advertising platforms




● Management experience but we're also prepared to consider a senior-level digital marketer who is ready to take their career to the next level and manage others


● Experience with paid subscriptions
● Sales focussed copywriting


● Email marketing




PERKS
● Competitive Salary




●

28 days' annual leave




● Your birthday off




● Upskilling - show us a course you're interested in and we'll likely get you on it




● Pension




● Cycle to Work schemes




● Unlimited kombucha




● Wellness benefit – free workout, mindfullness and yoga sessions
BASED
Manchester city centre - 5 mins walk from Piccadilly Train Station on the edge of The Northern Quarter
START DATE
ASAP